We are your team of fitness professionals who are genuinely committed to improving the health of our neighborhood, one body at a time.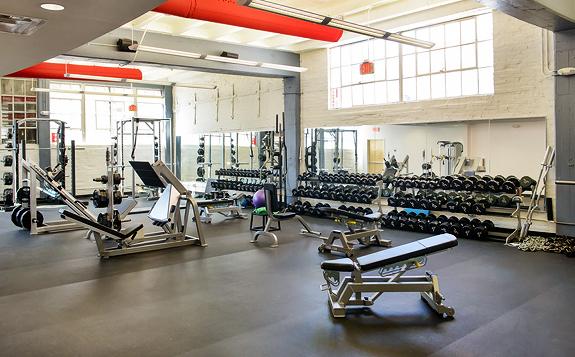 You must login to post comments
Let's face it, getting in shape isn't easy. It is hard. At evolution, we are dedicated to not making it any harder than it already is. Our 2,000+ sq/ft. private facility offers a comfortable, non-intimidating environment where the most qualified trainers all "know your name".
Achieving your fitness goals, however, is not a spa treatment. There are absolutely no river rocks or apricot facials at Evolution! Instead we accomplish results by listening to you. During your initial fitness assessment you will sit down with Jack and discuss what changes you would like to make along with what has worked or not worked for you in the past. Next you are paired with a trainer. Because I believe personalizing fitness is key to success, you will develope a relationship with one and only one trainer who will be at your side every step of the way. When the training ceases to become a dreadfull experience but more of a challenging, incredibly rewarding time spent with a friend, you'll know you've Evolved!
Dr. Marian Jordan is a pediatric dentist and patients see her for a host of reasons, such as tooth decays, fillings, pediatric tooth extractions, and other pediatric dental emergencies. Dr. Jordan graduated from Howard University, where she earned her dental degree. She is certified by the American Board of Pediatric Dentistry and is a proud member of the American Academy of Pediatric Dentistry. Dr. Jordan aims to get children genuinely excited about their dental care. Most importantly, she is patient with them and takes the time to get to know their specific needs. The best part of her day is helping an apprehensive child through their dental treatment and seeing them leave happy with a big smile.
FIT360DC is a functional fitness training facility that focuses on both personal and small group strength and conditioning training, as well as providing a space for independent, 24/7 open gym workouts.  Our facility includes the best in high-level functional training that gets you the body you want, with equipment that supports a wide range of fitness levels, from beginners and casual workout enthusiasts to high-performance athletes.